Information Technology Services and the Library will be hosting an Info Session for faculty and staff in the lobby of the Daniel Family Commons on the 3rd floor of Usdan this Tuesday, November 17th, and for Wesleyan Students on Thursday, November 19th on the 1st floor of Usdan. Visit our booths to learn about our current and upcoming university projects, talk to the ITS and Library Staffs about available and emerging technologies, and learn more about all the services that the ITS and Library have to offer.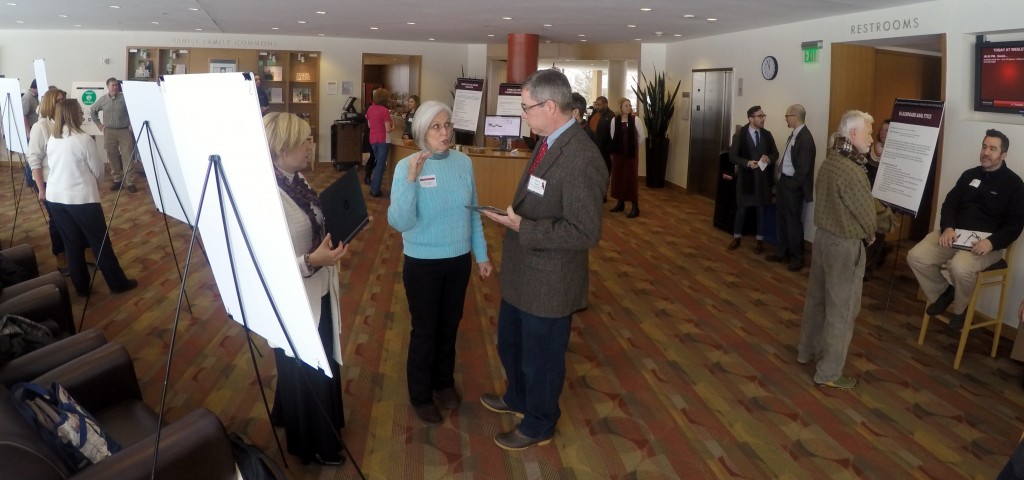 If you are a faculty or staff member and sign up to follow us on Twitter or "like us" on Facebook during the fair, you will receive a voucher for a free cup of coffee at the Pi Cafe. 
The ITS and Library Info Session booths include topics on: 
EduRoam (access free wireless world-wide at participating institutions using your Wesleyan login),
Lynda.com (online training for hundreds of software titles free to you and your students),
WFS Upgrade (what the first-ever upgrade of the Wesleyan Financial System will mean to you),
WesStation's green ban on junk mail,
Cyber Security (learn the 8 Do's and Don'ts of good passwords),
Master Calendar (how to find out what's going on @Wes and maximize attendance at your event!)
Browzine (get alerts and scan through the latest issues of journals in your field on your tablet or laptop using your Wesleyan login)
Not Just Text – (see the wide variety of images, streaming videos, sound recordings, CDs, DVDs, maps, and open access materials available at the library)
Customizing Library Resources (Customized assistance for your students: librarians can teach your students how to find better sources so they can write better papers)
What to do With Your Old Stuff! (learn how to preserve the record of your scholarly activity on a long-term basis)
The Cardinal Tech Store 
Bring your questions, ITS and Library Staff will be on hand from each specialty!
Date: Tuesday November 17th for Faculty & Staff
Time: 11:30 a.m. – 1:00 p.m.
Location: Daniel Family Common's Lobby, 3rd floor Usdan
Date: Thursday November 19th for Wesleyan Students
Time: 11:30 a.m. – 1:00 p.m.
Location: Daniel Family Common's Lobby, 3rd floor Usdan
Follow Us on Twitter & Facebook for up-to-date ITS News!